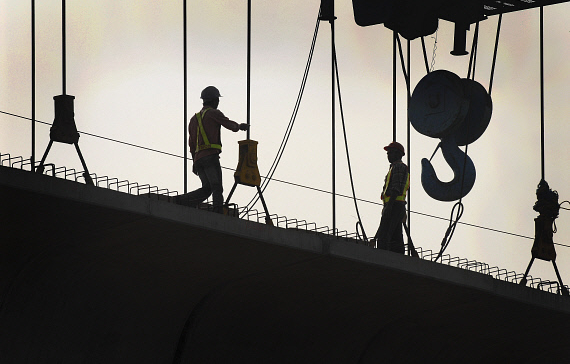 This week we take a closer look at the phenomena of 'jobless growth' in a new working paper by Anthony D'Costa.
India's Gross Domestic Product has been growing rapidly in recent years both by domestic and by global standards. The country has diversified economically and has seen some shift to a service- and manufacturing-driven growth trajectory. At the same time, Indian labour remains cheap.
In view of this, why has there been so little job growth on the subcontinent? Why does employment seem to be decoupled from the expansion of the economy? In a new ESRC GPID working paper, Anthony P. D'Costa gets to the bottom of the conundrum of 'jobless growth' in India.
The paper argues that India's recent growth experience has contributed to a dualistic employment structure: a small share of middle-class jobs in tradeable services and manufacturing stands vis-à-vis a vast of pool of insecure, low-quality informal sector jobs. At the same time, a 'stalled agrarian transition' keeps a large, economically unproductive rural population of petty commodity producers in place.
Employment generation in India remains capital- and skills-biased thus leading to growing inequality, D'Costa argues. He sees the root cause of this in a shift in the structure of power between capital and labor, which is owed both to domestic political factors and to the dynamics of global capitalism as well as to challenges of late industrialisation and globalisation.
Related readings: