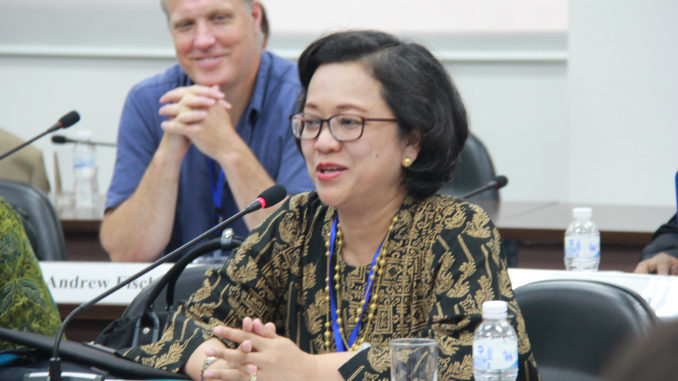 Professor Armida Alisjahbana, official advisor to the ESRC GPID network, has been named as Under-Secretary-General of the United Nations. This is the second major UN appointment in 2018 for the network following Co-Investigator Professor Kunal Sen who was designated as the next director of UNU-WIDER in February this year.
The United Nations appointed Prof. Armida Alisjahbana, Director of the Center for Sustainable Development Goals Studies at Universitas Padjadjaran, as Under-Secretary-General and the Executive Secretary of the 11th Economics and Social Commission for Asia and the Pacific (UN ESCAP). Prof. Alisjahbana will also serve as the Coordinator of the five United Nations Regional Commissions. She was appointed by the General Assembly on the recommendation of the Secretary General.
Prof. Alisjahbana, together with her colleague at Universitas Padjadjaran, Professor Arief Yusuf, who is Co-Investigator on the ESRC GPID project, has been central to the activities of the research network. In the new appointment, Prof. Alisjahbana will lead UN ESCAP to promote inclusive and sustainable economic and social development in the Asia-Pacific region, with a priority on the implementation of the 2030 Agenda for Sustainable Development and the achievement of the SDGs.
We would like to congratulate Prof. Alisjahbana and wish her every success in her new role.