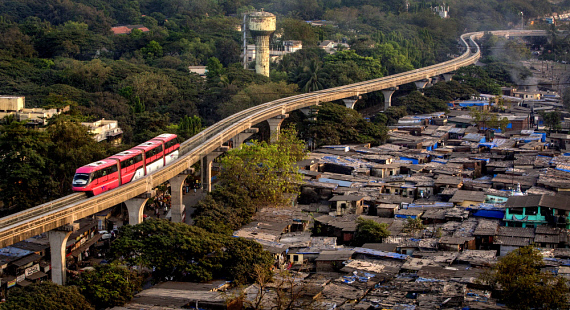 Does inequality have to rise during development? What policies make economic growth more inclusive? Should developing countries try to industrialise or rely on the service sector for growth and jobs? How is the future of economic development and employment changing in the developing world?
The new Global Poverty and Inequality Dynamics (GPID) research network seeks to address these and similar pressing questions of economic development and inequality.
The network is an international network of academic researchers, civil society organisations, and policymakers. It is funded by the Global Challenges Research Fund of the UK Economic and Social Research Council (ESRC).
The ESRC GPID network is directed by Andy Sumner at King's College London and co-directed by Arief Yusuf at Universitas Padjadjaran, Indonesia and Kunal Sen at the University of Manchester. It is supported by Lukas Schlogl as Research Associate.
In particular the network will focus on what we have called the 'developer's dilemma'. That dilemma is a distributional tension at the heart of economic development.
This is the dilemma: Developing countries are pursuing two developmental objectives. The first is that of economic development which requires a shift of economic activity towards higher productivity. The second is, at the same time, developing countries are also seeking some form of broad-based or 'inclusive growth' which can be defined in various ways, typically in terms of growth that brings benefits across society and to those living poverty in particular. The former, has historically been thought to have a tendency to push up inequality (and our empirical research so far corroborates that). The latter, on the other hand, inclusive growth implies a need for steady or even falling inequality to spread the benefits of growth as broadly as possible.
How governments can seek to deal with this dilemma is a central question for the network.
Over the year this website will serve as our platform for disseminating the research of the network. There will be a number of topical Working Papers, Briefs, and regular blogging about the network's activities. We are keen on your feedback and hope that the contributions of the network will stimulate a debate.
We invite you to follow the activities of the network on Twitter and Facebook and to help us spread the word about this website. If you would like to collaborate or engage with us, please do get in touch! You can also join our mailing list for regular updates on what's new.
As a taster here are the first 2 briefs, 2 working papers and 4 country notes below.
Andy Sumner
Director, ESRC Global Poverty & Inequality Dynamics (GPID) Research Network
---
Briefing papers:
Working papers:
Country notes:
---